Now you see it... Now you don't.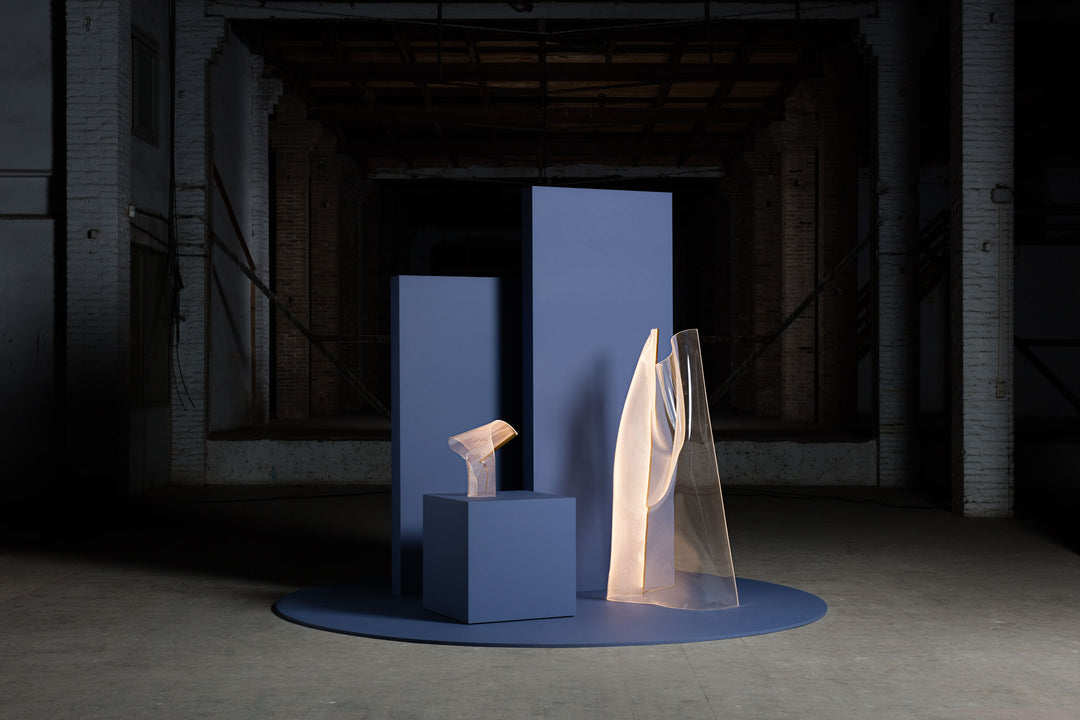 Bending like light rays, GWEILO gives an architectural effect to the way a light source is normally displayed, delineating space and creating a ghostly ambiance whether used as an accent, divider, or centrepiece. 

Named for a Cantonese word that means "white ghost," GWEILO lights are spectral sculptures that pleat and curve like light rays themselves.
Katty Schiebeck studio, shot by Danidevito
They are lights, sculptures and a piece of architecture. Design can't just be about pretty things, they have to perform. And it has to be fun to make them. They have a soul.
Partisans co-founder Alex Josephson.
In its raw form, GWEILO isn't much more than a sheet of clear acrylic. But after undergoing Partisans' in-house developed production process, it transforms into something else entirely, becoming a sculpted object that looks almost like solidified liquid. Once lit, it's ethereal, and spooky.

Each GWEILO is handmade using thermoforming techniques on site, allowing optical grade acrylic sheets to be sculpted while still in their hot plastic state. It is a truly organic process.

Shop the collection